Hi, we are Wilfred & Wilma & Fulin
On this website we would like to introduce our home. Especialy for people who are interested in coming to the Netherlands through intervac organisation. The site is called way2 because our names are both starting with a "W" what we pronounce in the Dutch language as "way", but through us it's also a nice way to come to the Netherlands!
Most pictures are taken in the wintertime, so in the summer it's much more green!!!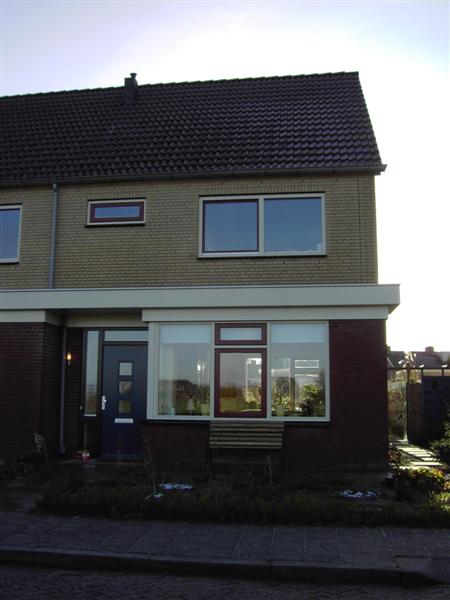 We live in a little village called Leuth. Leuth is situated 10 km east from the city of Nijmegen and approximately 100 km south-east from Amsterdam. We are 2km away from the German border, with the German city of Kleve on a distance of15 km. There are no border controls, so free passing.
Leuth is surrounded by the nature-area called the "ooy-polder" .This is a strip of land between the river Waal(Rhine) and small hills. This is an excellent area for making bicycling, skating or hiking trips. 3 km. away from Leuth there is a recreational lake with a nice free swimming beach. It's also a possibillity to make boattrips on the river. In this area you can see lots of birds, tyical dutch dykes and horses and cows in the wild.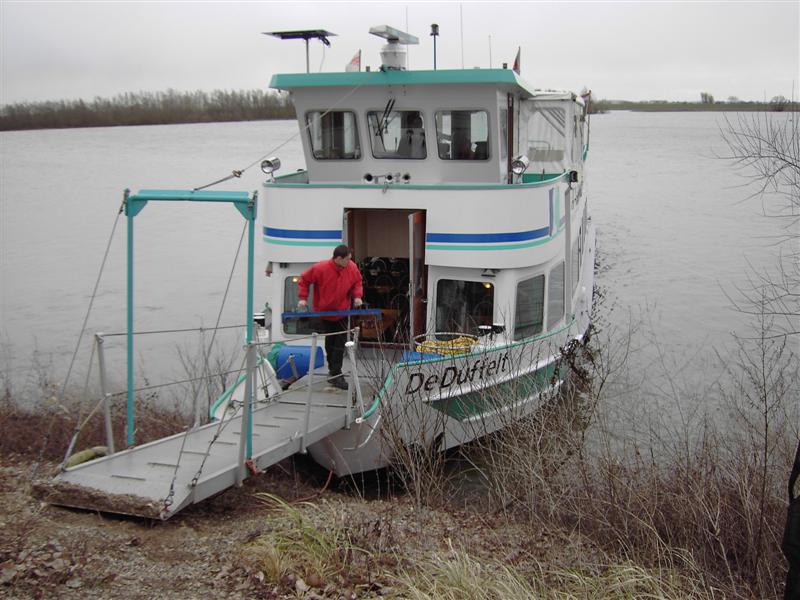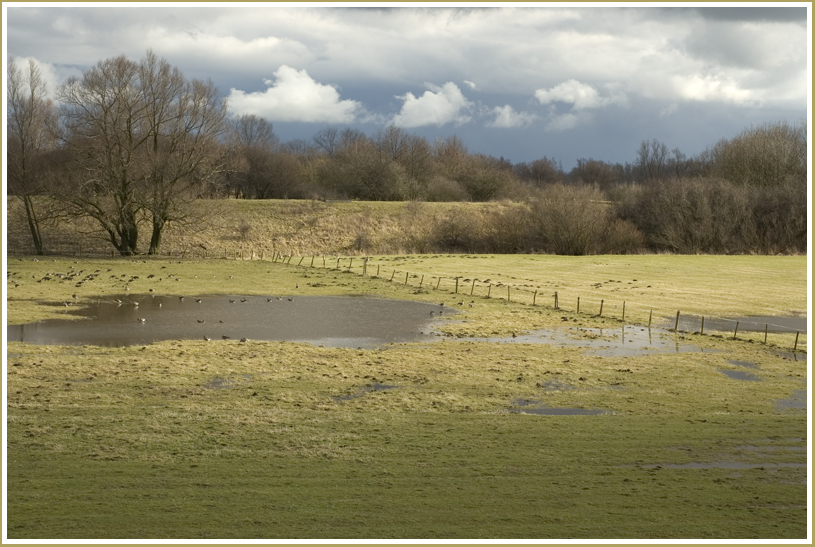 10 km away from Leuth we have Nijmegen. Nijmegen is a middle-size dutch city, with a vivid cultural life!! There are artmusea, theatres, and many bars and restaurants with terasses, so you never have to get bored in the evenings. Also for children there is plenty to do in this area. There is for example a small amusementpark, several open-air museums, and a lot of places to play. In 2005 Nijmegen celebrated its 2000 year anniversiry, so it's also a historical city.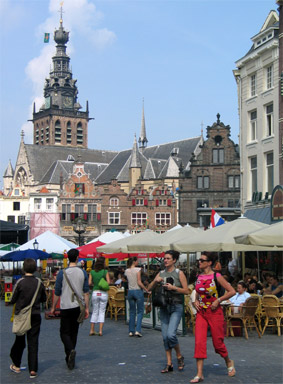 The Netherlands has a very good public transport system, so if you don't want to go by car you can go anywhere by bus or train. Every half an hour there is for example a train from Nijmegen to Amsterdam, within 1,5 hour you will be in the city-center of Amsterdam. So that's a nice possibillity for a day or more trip.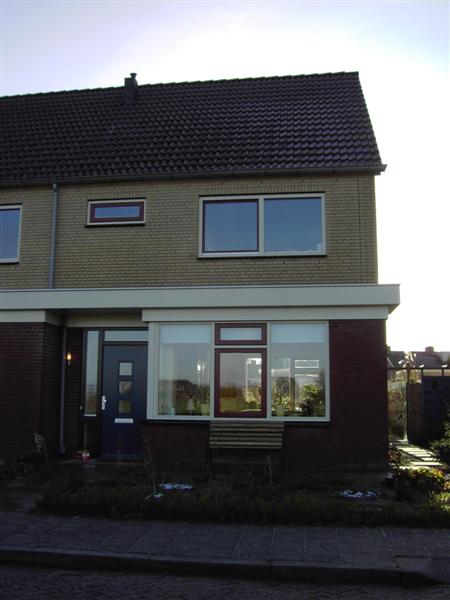 Our house is a typical dutch family home. We have a living room with an open kitchen besides it, 3 sleeping-rooms and an attick. The smallest sleeping-room we use as our study. We have a guest room on our attick. Our house is suitable for a maximum of 2 adults and two children. A very nice detail is our view, we have an open view into a field with horses and into the polder. This is quit rare in the Netherlands. Also we have a secluded garden in the back with a smal terras and a lot of sun. On the side and the front of the house there is a small garden. The house is built in 2003. So all new facility's including a bathroom with a bath and a separate shower.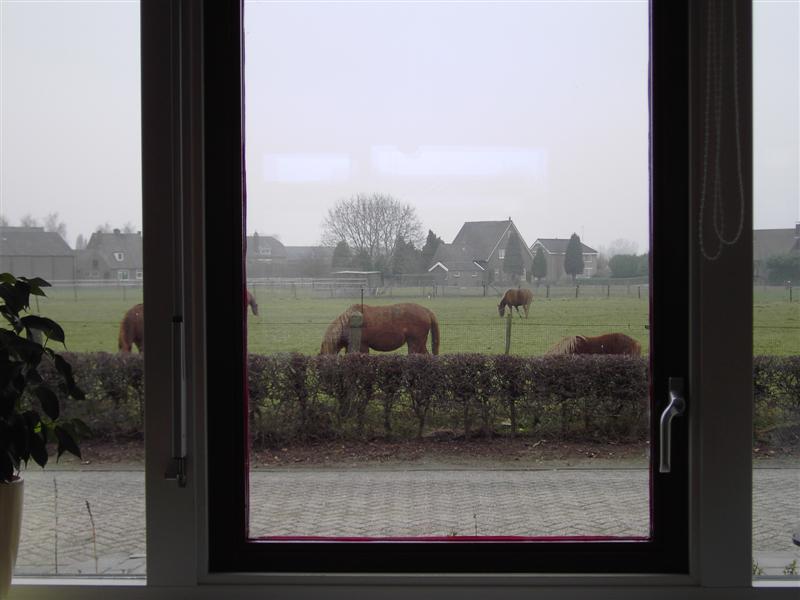 About ourselves. We are a couple, age 40 and 43. In 2007 we went to China to adopt our son Fulin. Fulin is 3 1/2 years old.Wilfred works as a IT-engineer and Wilma as a occupational therapist for people with a mental disability. Besides our work we have many other things we are interested in. Of course, we spent a lot of time with Fulin. But we also like to visit cultural events, enjoy the nature and spend time with friends, for example to playing boardgames and cardgames. Also we like to go to concerts and festivals of all kinds. Also our garden is a nice place to spent our time in.
Links to some things to do in the area:
Dutch Open Air Museum, http://www.openluchtmuseum.nl/entree.html, in Arnhem, 30km/35 min.
Beautiful zoo, http://www.burgerszoo.nl, in Arnhem, 30km/35min.
Africa Museum, http://www.afrikamuseum.nl/, in Berg en Dal, 10km/15min.
Museum Orientalis, http://www.bijbelsopenluchtmuseum.nl/, in Heilig Landstichting, 10km/15min.
Valkhof Museum, http://www.museumhetvalkhof.nl/, in Nijmegen, 10km/10min.
Tivoli amusementpark for small children, http://www.parktivoli.nl/, in Berg en Dal, 8km/10min.
The National Liberation Museum 1944-1945, http://www.bevrijdingsmuseum.nl/ in Groesbeek, 12km/15min.
Very large and very beautiful fairy-tale like amusementpark, http://www.efteling.nl, in Kaatsheuvel, 85km/60min.
Amsterdam, http://www.amsterdam.nl, 130km/90min.